In the latest police scandal to rock Israel, the local head of Interpol has been forced to take leave while investigators launch a probe into his alleged visas-for-antiquities scam.

According to reports on Israel Army Radio, Deputy-Commander Asher Ben-Artzi, who heads the Israel Police Interpol and Foreign Liaison Section, is suspected of using his influence with the American Consulate in order to assist criminals to get entrance visas approval for the United States. The bribes he allegedly favors are antique curios or priceless small relics, such as this figurine of Baal.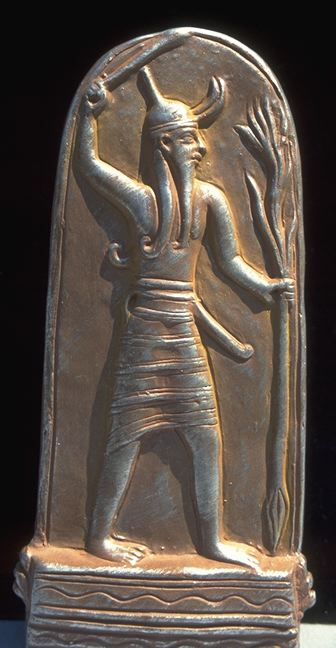 Police declined to release any further details in this ongoing investigation; Ben-Artzi said the misunderstanding would be cleared up "in a matter of days."
The Russian mafia is increasingly active inside Israel, after the influx of over a million emigres from the former Soviet Union. Israel has its own influential gangland figures, too. Hmmm. Figurines seem to hold a bit of sway as well.